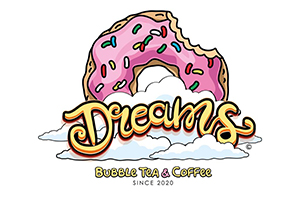 About the O Dreams Donut Franchise

Are you ready to savour the sweet success of owning a donut franchise in the heart of Spain? O Dreams Donut Franchise offers you a delectable opportunity to enter the world of dream donuts. With a proven business model and a passion for crafting the finest donuts, O Dreams is your path to becoming a donut entrepreneur.
Having already taken Belgium and France by storm – 56 stores opened in just 2 years!!! O dreams are focussing on the Spanish donut revolution. Secure your first site now!!
Training and Support
As a new O Dreams Donut Franchisee, you'll receive comprehensive training to ensure your donut creations are second to none. Our experts will guide you through the art of creating dream donuts, customer service, and marketing strategies. But your journey doesn't stop with the initial training; O Dreams provides ongoing support to ensure your donut business flourishes. From marketing assistance to operational support, the team at head office are there to help you succeed.
What Makes a Great O Dreams Donut Franchisee?
To excel as an O Dreams Donut Franchisee, you need a mix of enthusiasm, a passion for donuts, and an entrepreneurial spirit. As a leader in your region, you should have the vision to expand the O Dreams brand, opening more stores, and creating mouthwatering donuts for a much wider audience. You will create a team that offers exceptional service to your customers. If you're someone who can turn donut dreams into delicious realities, you're the perfect fit for O Dreams.
Indulge in Your Donut Dream Business in Spain
Join the 56 franchisees in France and Belgium and dive into the world of O Dreams Donut Franchise Opportunities. Here's your chance to own a business that not only promises success but also satisfies sweet cravings. Take the first step toward becoming a donut mogul by starting your own
O Dreams Donut Franchise in sunny Spain. Your journey to sweet success begins here!
Investing in an O Dreams franchise in Spain isn't just a business decision; it's a journey into the world of delightful experiences and entrepreneurial success. Call us today to find out more about becoming a franchisee or an area developer in Spain!!