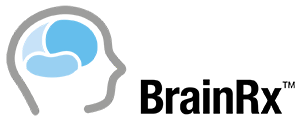 Investment Level: £48,000
Sector: Education
Franchise Fee: £18,000
Management Service Fee: TBA
Franchisor Description
Unleash Your Potential !

About the Franchise:
Discover the Power of a BrainRX Franchise - Unleash the Future of Cognitive Training!
Are you ready to embark on an exciting journey into the world of cognitive training? BrainRX – is a leading specialist franchise that's dedicated to empowering minds and transforming lives. As a franchisee, you'll be part of a revolutionary concept that's making a real difference in the lives of individuals of all ages. With BrainRX, you'll find not just a business opportunity but a chance to make a positive impact in your community.
Training and Support
Excel with Confidence - Our Comprehensive Training and Support System
At BrainRX, they believe that the success of their franchisees is the cornerstone of the brand's growth. That's why they provide an extensive training program that equips you with all the essential tools and knowledge to run your BrainRX center smoothly. From mastering proven cognitive training methodologies to understanding effective business strategies, their training is designed to set you up for triumph.
But it doesn't end there! You'll have continuous support from a dedicated team, ready to assist you every step of the way. Whether it's marketing assistance, operational guidance, or staying up-to-date with the latest industry trends, we've got your back!
What Makes a Great BrainRX Franchisee? Fuel Your Passion for Success - Join the BrainRX Family!
The team at BrainRX believes that passion is the key ingredient to unlocking greatness. A great franchisee is someone who exudes enthusiasm for helping others reach their full cognitive potential. While a background in education or cognitive sciences is beneficial, what truly matters is your dedication to making a difference in the lives of your clients. As part of the BrainRX family, you'll be joining a community of like-minded individuals who share a common goal - transforming lives, one brain at a time.
 Take the Leap! Unleash the power of cognitive training with BrainRX franchise and embark on an extraordinary journey of growth and success!