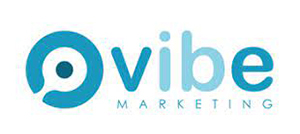 Global Expansion

Vibe Marketing is ready to take its vibrant concept to the world. As a Master Franchisee, you'll have the chance to spearhead international expansion in Europe, South Africa, MENA, and more. It's a truly exciting opportunity for those with a global vision.
About the Vibe Marketing Franchise

Are you ready to turn your passion for marketing into a rewarding business venture? At Vibe Marketing, they offer a vibrant and dynamic Master Franchise opportunity that's designed to captivate your entrepreneurial spirit. This franchise model is all about spreading positive vibes in the marketing world. With Vibe Marketing, you'll enter an industry that's always buzzing with opportunities and innovations. They've got a formula for success that's bound to excite you.
Training and Support
When you become a Vibe Marketing franchisee, you're not just joining a business; you're joining a family. We're committed to providing you with top-notch training and ongoing support. Their comprehensive training programs are tailored to equip you with the knowledge and skills you need to thrive in the world of marketing. Even after you're up and running, their dedicated support team will be there to guide you every step of the way on your journey to success.
What Makes a Great Vibe Marketing Master Franchisee?
A great Vibe Marketing Master Franchisee is someone who brings enthusiasm, creativity, and a passion for marketing to the table. Individuals who understand the art of building connections and have a knack for understanding market trends will love this brand.  You don't need a background in marketing. More important is your ability to:
understand how business works

communicate with your team, your suppliers and your franchisees

empower others to build their business dreams under your watchful eye
You will speak English and the language of the country that you want to work in.
Your ability to inspire your team and foster a collaborative, positive work environment is what sets you apart. If you're ready to embrace challenges with a smile and lead with innovation, you're the ideal candidate to take a Vibe Marketing Master Franchisee
We are looking for Vibe Master Franchisees around the world. Particularly in:
USA, Canada, South Africa, France, Spain, and Romania
Ready to join the Vibe Marketing international expansion? Let's make marketing magic together! Don't miss out on this unique opportunity. Contact us today and start your journey toward becoming a Vibe Marketing Master Franchisee.